PRODUCT OVERVIEW
The FILBICO Surveillance Data Distribution Node (SDDN) is a modern solution designed to provide large surveillance data sets filtering, distribution and interoperability among surveillance systems. SDDN is dedicated to civil and military surveillance data networks. It is scalable, safe and fully configurable via user friendly GUI.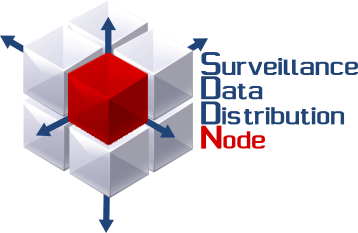 HIGHLIGHTS
Support for any current and/or future ASTERIX & AWCIES category versions (including PSR, SSR, PSR/SSR, Mode S, ADSB, MLAT, etc.)
Centralized monitoring, configuration and control.
Interoperability with any ASTERIX EUROCONTROL compatible surveillance systems.
Data validation, filtering and conversion.
Transport protocols conversion (both LAN and serial).
ENSURES
Data filtering
• Data source (TCP/UDP/multicast: addresses, ports, groups, interfaces) • ASTERIX & AWCIES categories & UAPs
• Source SAC/SIC
• Service ID
• Aircraft ID (Callsign)
• Heading & Speed
• Geographic filters (Range/Azimuth, Cartesian & WGS coordinates)
• Custom filters based on any ASTERIX & AWCIES protocol field value
Safety & security
• Unidirectional data flow guaranteed by certified Data Diode
• Protected Filter configuration profile
• Support for safety HW topology
• Support for HW failover

Scalability
• Scalable node HW depending on processing requirements
• Scalable deployment: from one node solution to multiple nodes cooperating network

Management
• HW & SW monitoring based on SNMP standard
• Local/Remote configuration & control (user friendly GUI)

Components
Distribution nodes
Management&Monitoring Nodes:
COTS servers depends on performance requirements
Other specification
Software environment
Operating system RHEL Linux 7
Software development standards
Quality ISO 9001
AQAP-2110
AQAP-2210
SWAL3
Delivery
Date of delivery 4-6 months
Hardware fully equipped unit
License
DVD (recovery)

FILBICO sp. z o.o.
ul. Prymasa S. Wyszyńskiego 7
05-220 Zielonka, Polska
---
---
---
---
---
---
---
---